Svelte, smooth and super-fast. It's a lightweight e-bike for people seeking a pure, high-performance road bike experience – with a boost.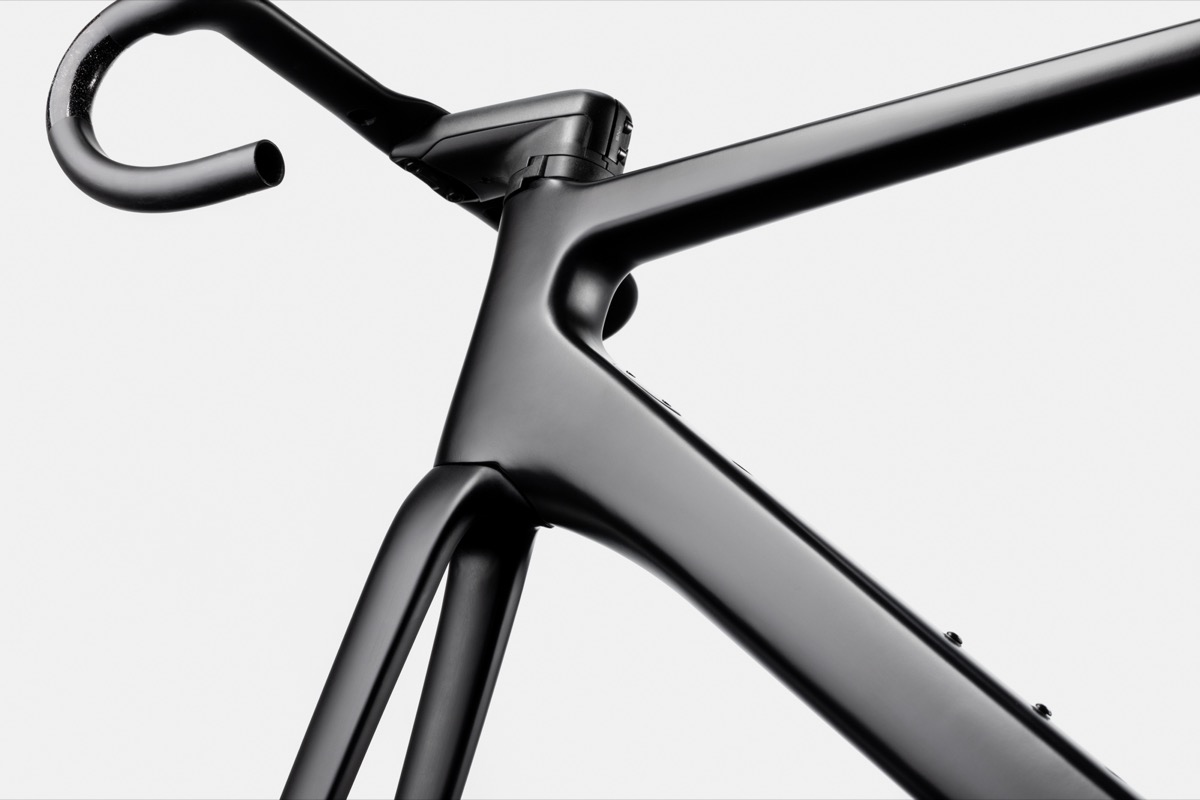 Speed Shapes
The frame features highly truncated airfoil tube shapes that offer the same weight, and equal or better stiffness, than round tubes, but reduce drag by up to 30%.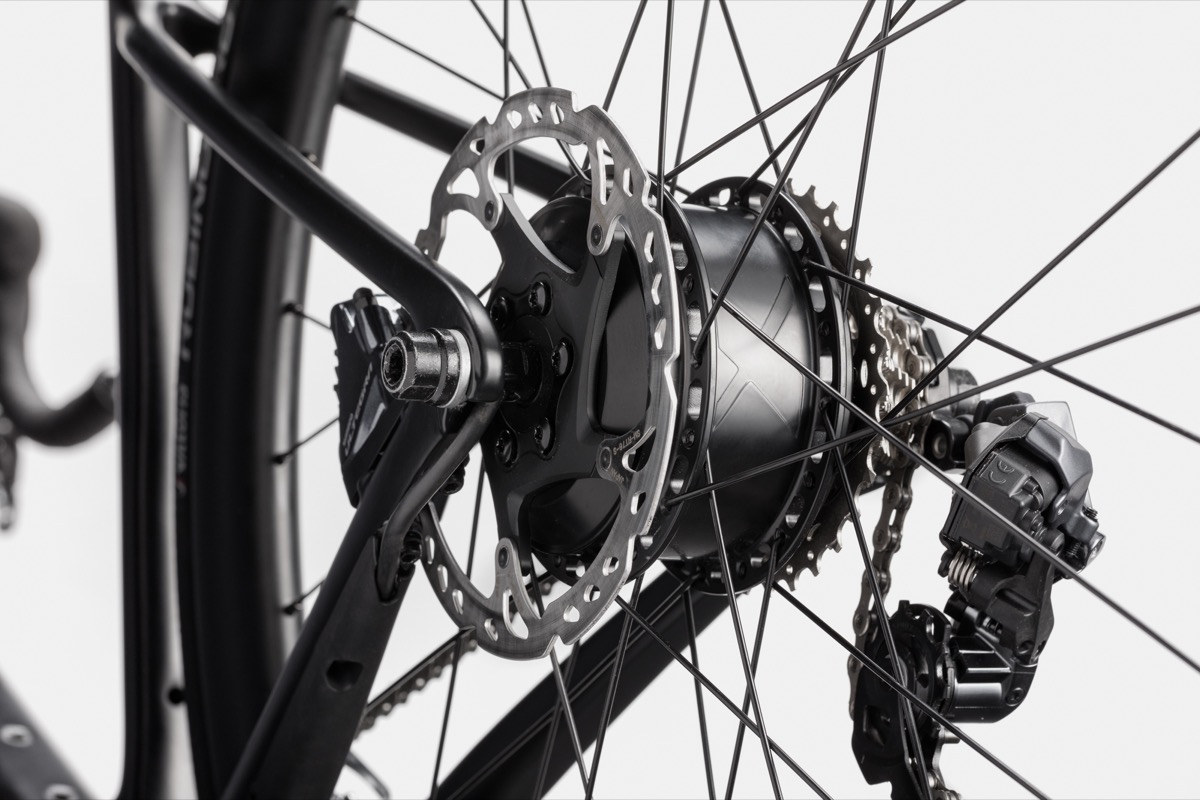 The Boost
The Mahle ebikemotion drive system uses a lightweight 250W rear hub motor and hidden 250Wh battery to provide three levels of "just-right" support. It's there when you need it, nearly imperceptible when you don't.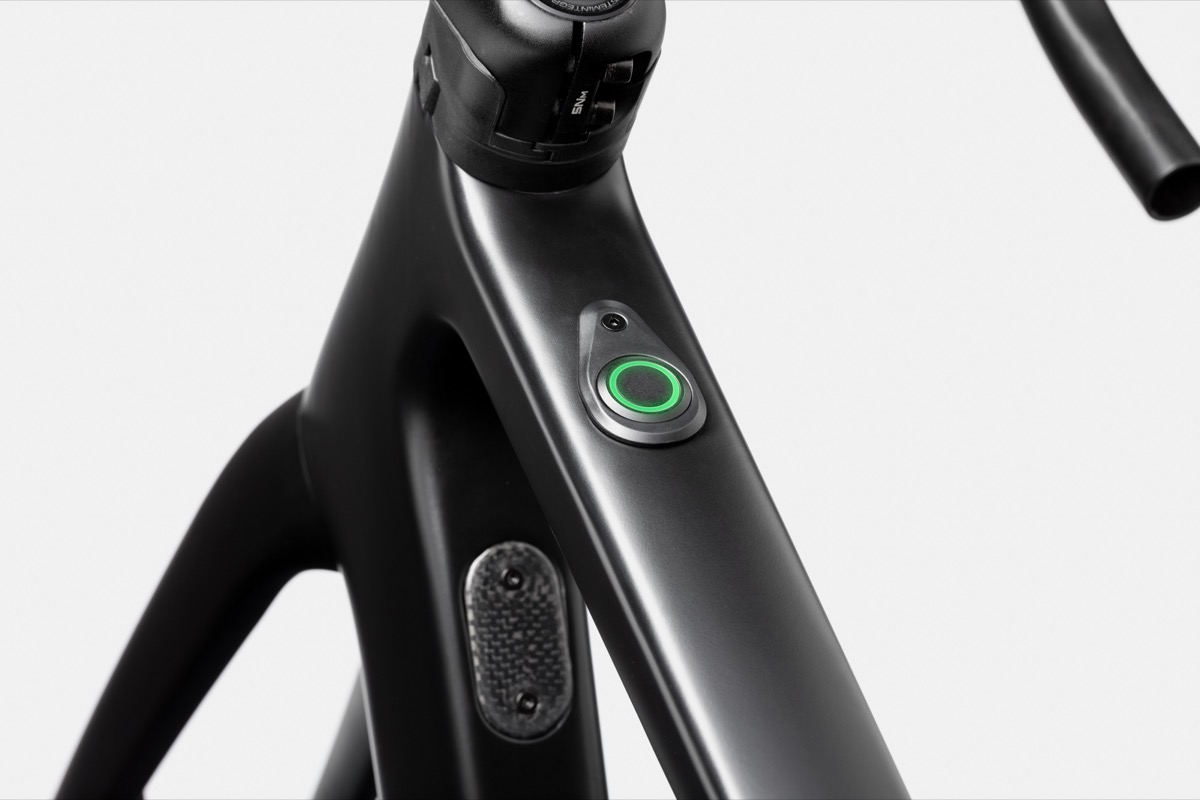 Intuitive Controller
The integrated top tube controller lets you turn the system on, select your assist level and see your battery charge, all at the touch of a button, keeping your bars clean and uncluttered.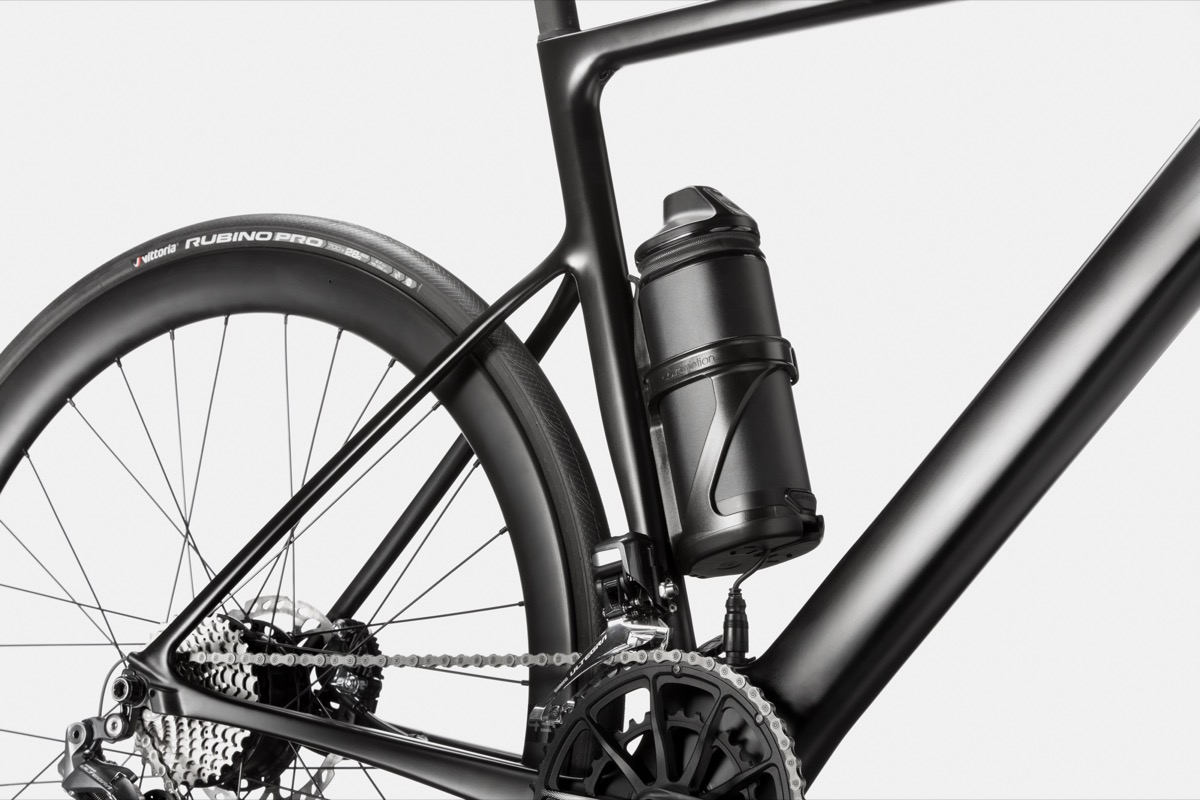 More Range
The Range Extender plugged into the charge port add 208W to the main battery for a total capacity of 450w, it works as a power bank and it charges the main battery while you're riding.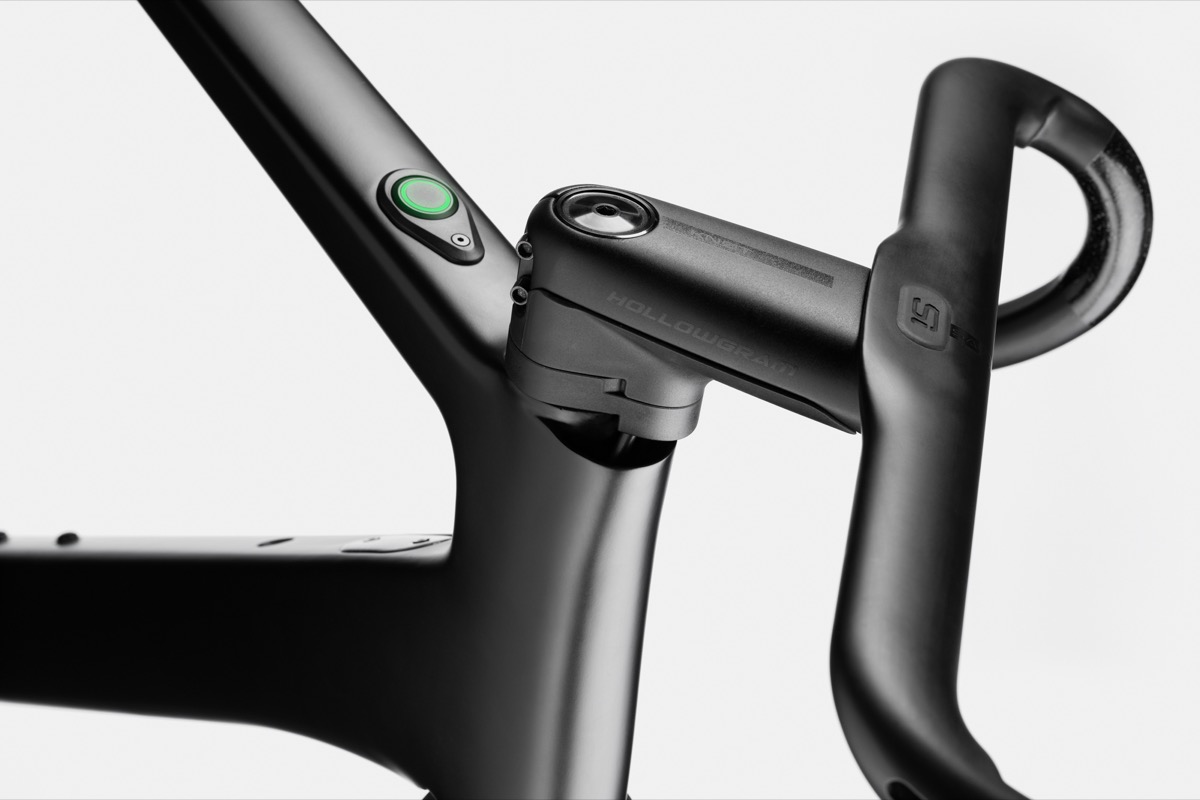 Hidden Cable Routing
Unique design routes brake lines through an opening in the front of the headtube for minimal drag and headache-free serviceability.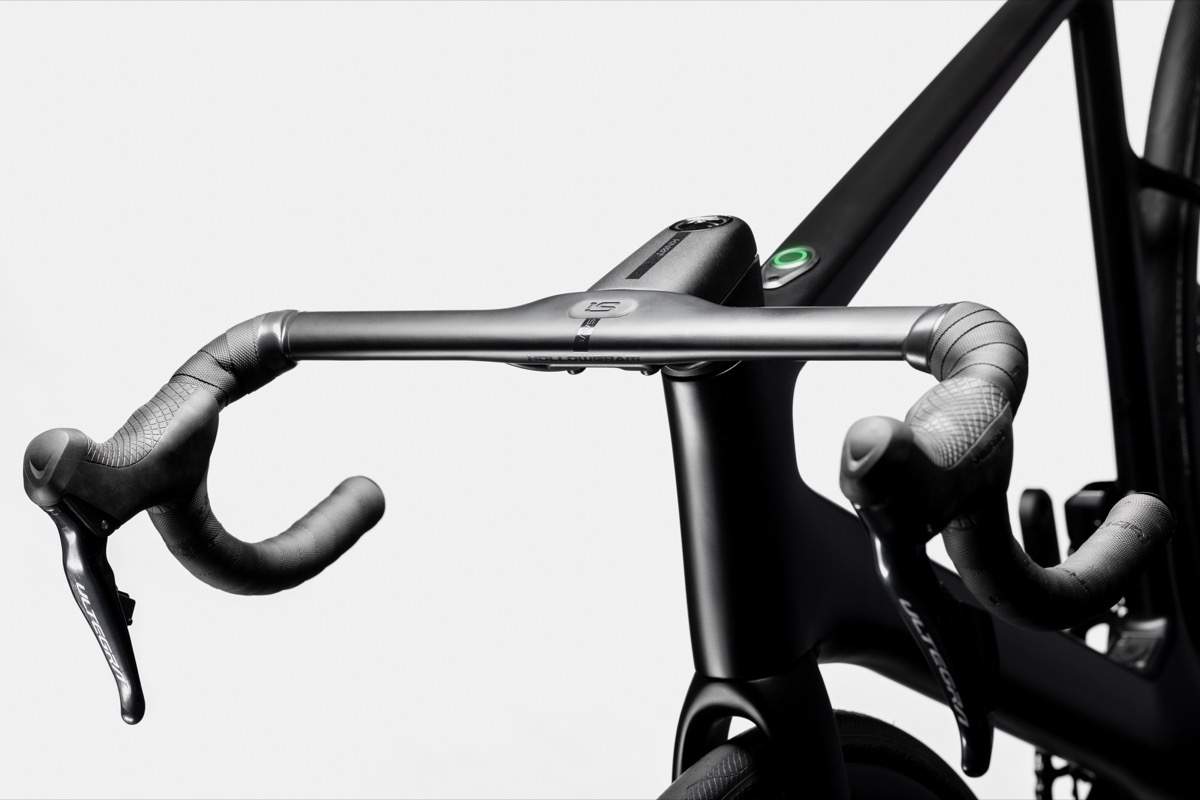 HollowGram SAVE SystemBar
This sleek, integrated handlebar system reduces drag and absorbs shock for more speed and better comfort. The two-piece design offers interchangeability and pitch adjust to fine tune your position.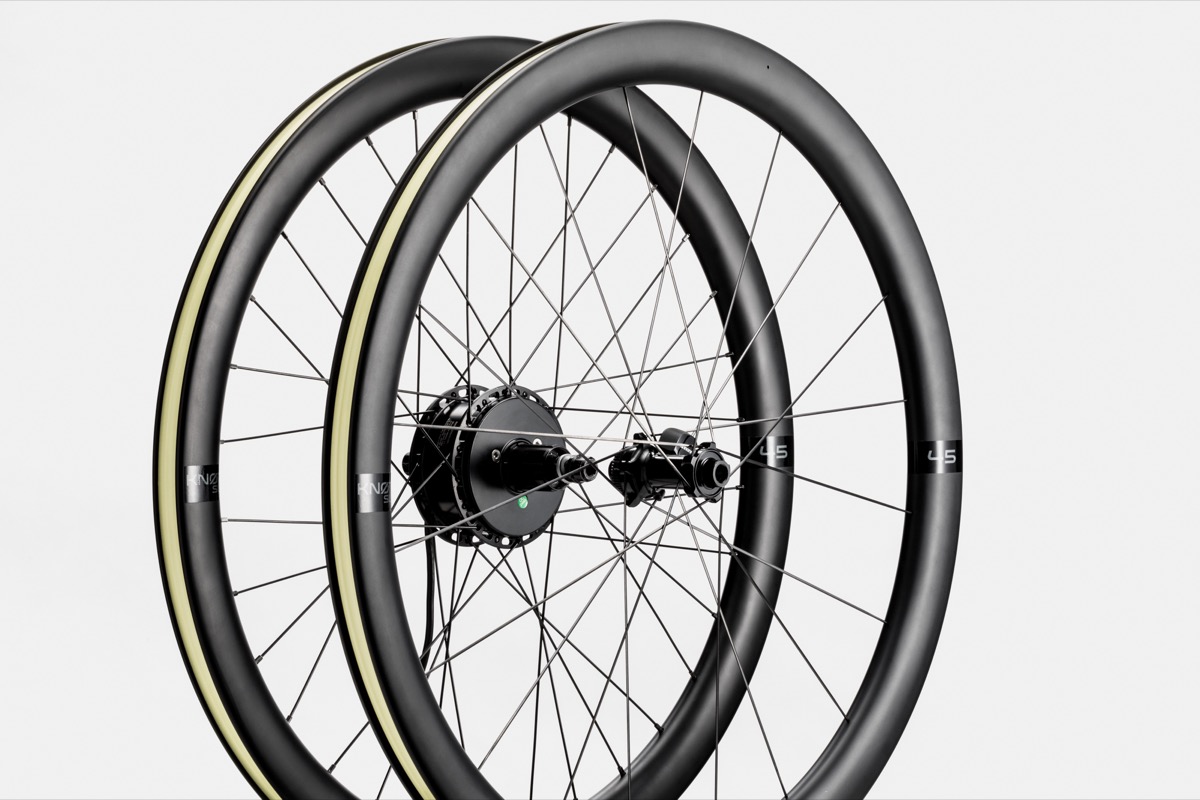 HollowGram 45 KNØT Wheels
Our ultra-fast, low-drag, wide rim profile with a light, versatile 45mm depth. Maintains high aerodynamic efficiency even with big tires.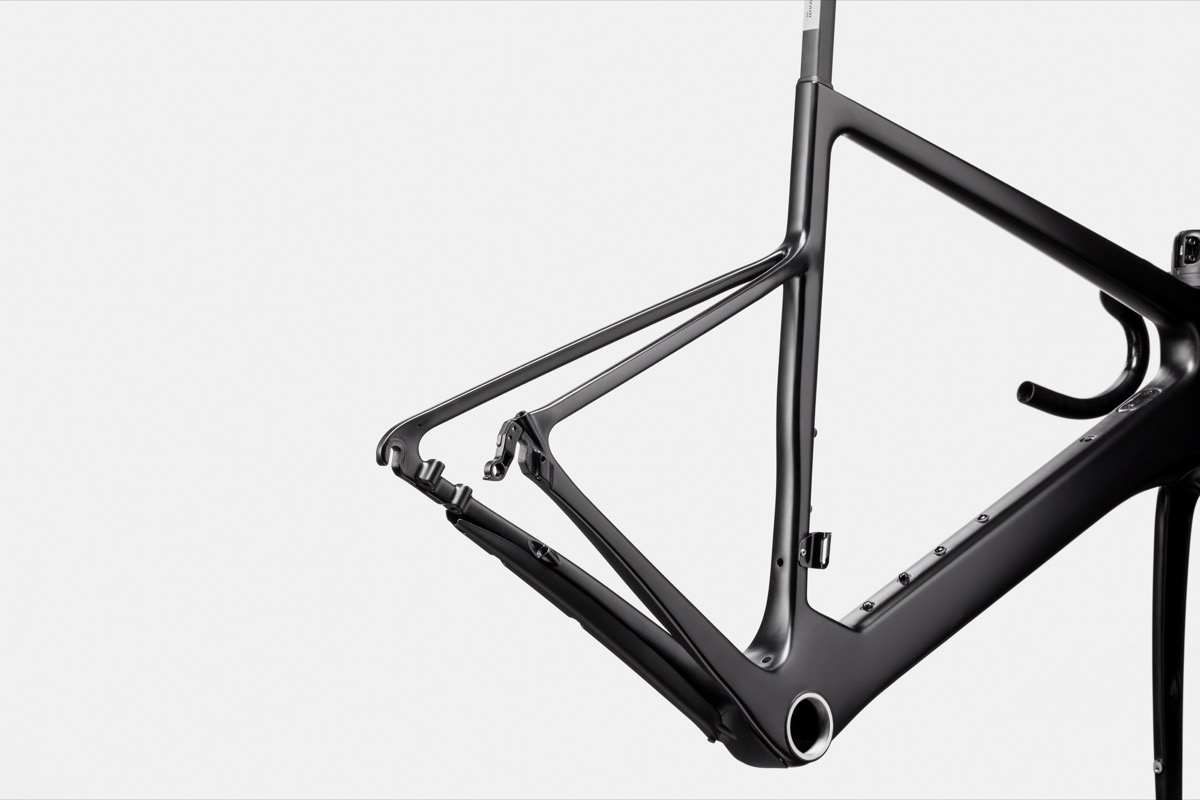 Smooth Operator
SAVE micro-suspension delivers an elegantly smooth ride. The low seat stays, integrated seat binder and KNØT 27 seatpost work in unison to absorb bumps, improve comfort and enhance control.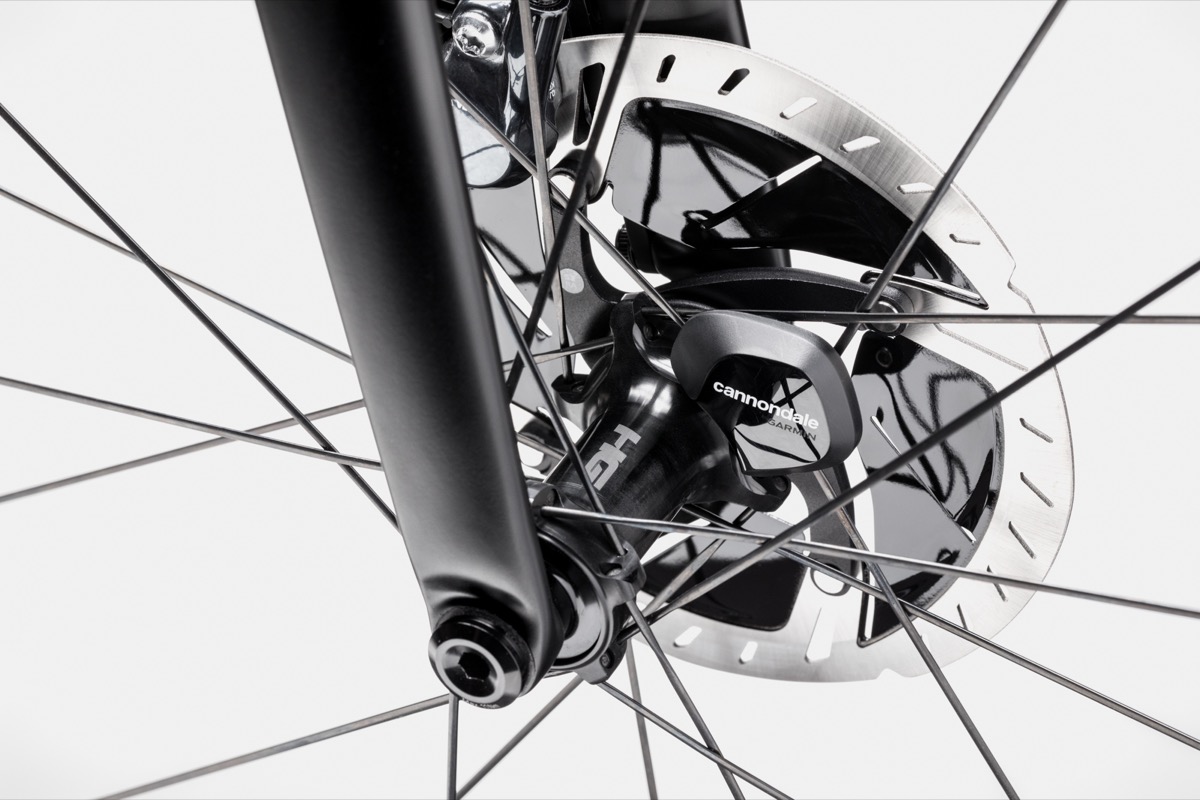 Connected
An integrated wheel sensor delivers hyper accurate speed, route and distance info, registers your bike, reminds you of needed service and more, all through the free Cannondale App.